I'm currently under contract with Indiana University Press to edit and contribute to an essay anthology about the cult film The Room, which is widely considered "the worst movie ever made." It's something of a dream come true; I've been obsessed with the movie since a friend sent me clips of it hosted on the pop culture blog Videogum (RIP) in 2009. Since then I've attended several public screenings of the movie, including one that I organized in Brooklyn, and I've watched it at home a few dozen times.
Despite its many, uh, quirks, The Room is so much more than just a bad (nay, terrible) movie. Calling it "the worst movie ever made" isn't inaccurate, but the description sells the film woefully short. In actuality, The Room is a priceless cultural artifact. Completely by accident, it touches on so many concerns of modern life, including sincerity, authenticity, art-making, aesthetic judgment, Americanness, Hollywood, masculinity—hell, even life itself.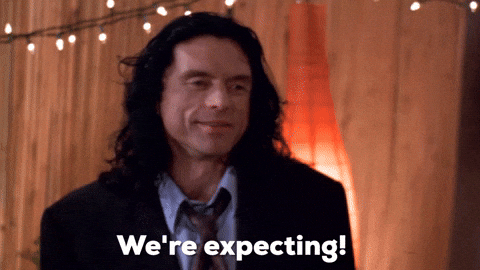 While the movie's obvious blunders—absurd dialogue, Grand Canyon-sized plot holes, multiple softcore sex scenes, actors who magically disappear, etc.—have been on the radar of in-the-know pop culture writers, film nerds, and comedians for years, since the late aughts there has been a growing body of journalistic and academic writing about the movie. Some colleges actually teach The Room in order to dissect moviemaking conventions and show what not to do when making a film. As the movie grabs more and more mainstream attention, it seems like the right time for a book that treats it seriously (but has a lot fun while doing so). The Room: Deconstructing the Weird, Wonderful World of the Worst Movie Ever Made [working title] will bring the world's greatest thinkers on The Room together, at last.
It will take a completely different approach than The Disaster Artist, the bestselling book about The Room's production by costar Greg Sestero and journalist Tom Bissell (and the inspiration for the award-winning movie starring the Franco brothers). The Disaster Artist is hilarious, entertaining, and superbly well written, but it's a jaw-dropping insider's take, not a work of criticism. It's a chronicle and a memoir, not a deep analysis.
The book will be published in 2021. For updates about its progress and publication, enter your email address below. Or for more information about it, drop me a line.